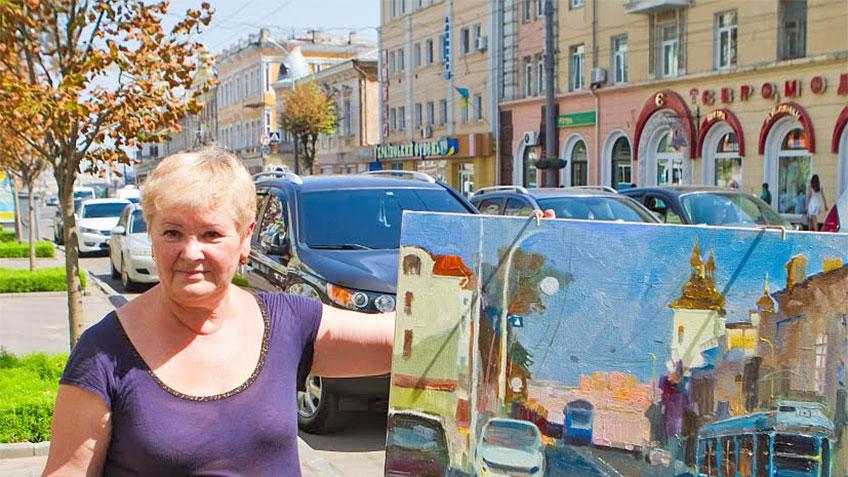 Vinnytsya is a very beautiful historical city in the center of Ukraine. There are many cultural and architectural monuments here. I am a native Vinnytsia woman and I wanted to convey the atmosphere of our city, its color-air environment.
The Plenary in Vinnytsia surpassed all my hopes.
Every day was full of events. There were horses and a sauna, and excursions, and restaurants. The organizers tried to ensure that each participant was well, comfortable and enjoyable: from the issuance of first-class paintings and paints and ending with a unique atmosphere of benevolence and healthy competition. Worked intensively.
Particularly grateful to Alina Isaenko, coordinator.
Participant of the plein air Svetlana Nechay-Soroka
The owner of the Valery Heghamyan Award