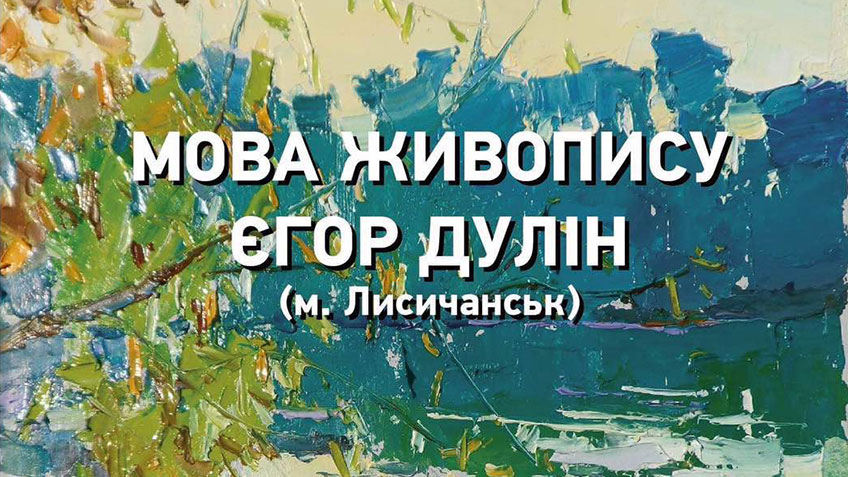 December 19 at 16:00 in the museum of Ukrainian writer, theater and cultural figure Mykhailo Starytsky opening of the exhibition of Yehor Dulin's art works "Language of Painting".
The event will last for almost a month, so everyone who is interested and not indifferent to art can get acquainted with the creativity of the artist from Lisichansk.
The event is supported by the Department of Culture of the Executive Body of the Kyiv City Council and the Museum of Outstanding Activists of Ukrainian Culture.
Organizers:
Leonid Kuchma Presidential Fund "Ukraine"
"Кращий Художник/The Best Artist"
Opening hours::
19.12.2019-10.01.2020
Kyiv, Saksaganskogo 93
Museum of Mykhailo Starytsky