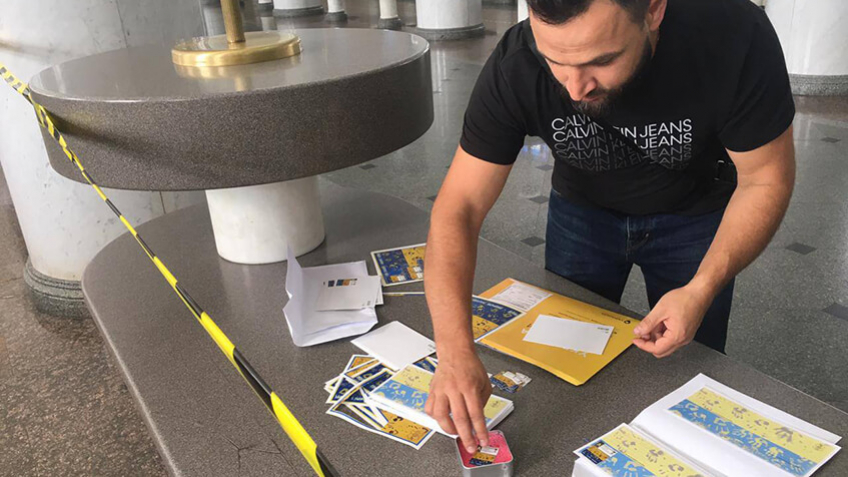 The next stage of the development of the project "The Future of Ukraine - Children", which was initiated by the "Best Artist" association, was the issue and repayment of a postage stamp, an envelope and a postcard with the image of children's palms against the background of the flag of Ukraine.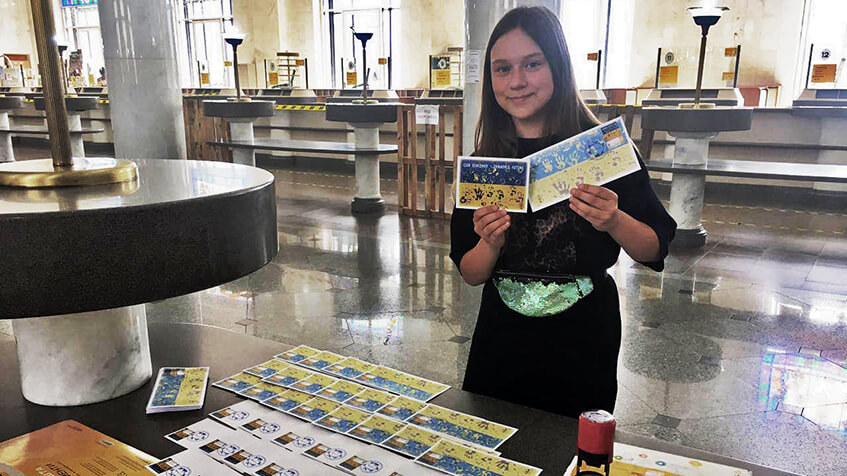 The basis of this event (idea) is the original painting by the People's Artist of Ukraine Volodymyr Kozyuk, which he painted in the colors of the Ukrainian flag during the rocket attacks on Vinnytsia, and then children from all regions of the country, who lived in a dormitory for forced migrants, put his palms smeared with paint to her. This is how the picture was created, which became the business card of the project and a symbol of the fact that children protect the sky and land of Ukraine with their palms.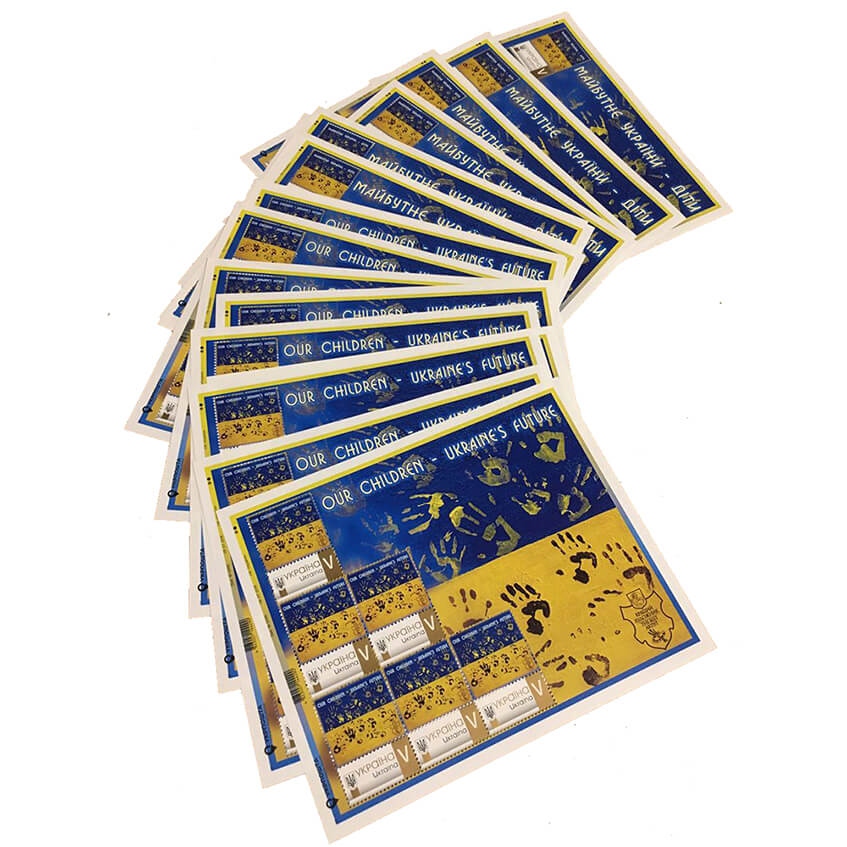 The project and concept were presented in many countries of the world (Austria, Spain, Poland, Germany, Belgium, Italy, the Vatican, Ukraine, the Czech Republic) and formed the basis of the international art event "Paints of the Flame of Hearts", presentation of which took place in Lviv on August 22, 2022.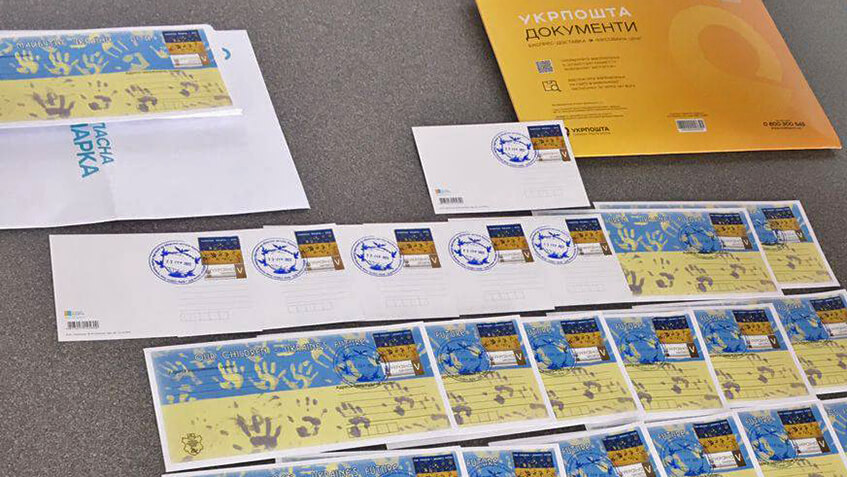 Now the image of the painting has appeared on postage stamps, postcards and envelopes, the issue and repayment of which are timed to the Day of the Flag of Ukraine.